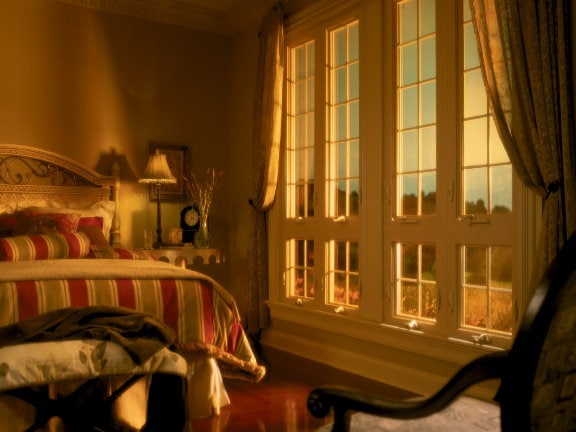 Summer is a very busy time of year for most contractors and home improvement specialists. They're usually busy from morning to night building things, repairing things, remodeling homes, and other similar projects. Construction projects that improve the appearance of your home may be better put off until fall for a variety of reasons. Let's take a look at some of those now.
Construction prices are generally lower. A lot of people do their holiday shopping during the week of December 26 because everything is on sale and deeply discounted. Mid fall is when the work schedule has slowed a bit and many contractors prefer to work on exterior projects due to the onset of cooler weather.
Companies are offering deep discounts on current products to make room for new designs. This holds true with vehicles, toilets, siding, entry doors, and many other products. Save more money by purchasing the materials your contractor will need for the job during the fall instead of summer.
And the Best Reason to Replace Windows and Doors in the Fall
The weather! Cooler weather is more comfortable for exterior projects. Summertime heat can get quite stifling, making outside work miserable, and working outside in cooler weather is much more appealing. Fall is the perfect time to replace windows and doors without worrying about your power bill skyrocketing as the heat pump struggles to cool your home.
Four Amazing Fall Renovations to Improve Curb Appeal
Siding – New siding is the best facelift you can give your home. Improve the exterior appearance of your home by combining different types of siding to create a unique look and showcase specific areas. You may choose to combine vinyl, wood, and cement fiber to design virtually any look you want.
Windows – New windows not only improve the physical appearance of your home; they may also improve the energy efficiency as well. Choosing the correct windows to increase appeal while updating the energy efficiency of your home takes time and an expert opinion. Our showroom contains many windows that you may examine in detail before making a decision.
Doors – Entry doors, entry door surrounds, patio doors, French doors, and balcony doors improve both the efficiency and appearance of your home. Come visit our showroom on East Palatine Road to view our amazing selection of doors for your renovation project.
Gutters and Downspouts – The gutter system around the roof is extremely important to the health and wellbeing of your home. They help move water away from the foundation and landscaping, preventing water damage and flooding. We offer an impressive selection of guttering and downspouts, and can order virtually anything you're looking for.
The Lake Cook Exteriors Showroom
We're located at 50 East Palatine Road in Palatine, IL. We carry a wonderful selection of gorgeous entry doors, entry door surrounds, windows, siding, and guttering systems to meet virtually all of your exterior home improvement needs. Visit us any time to browse our selection or discuss the many ways we can help you improve the curb appeal of your home.