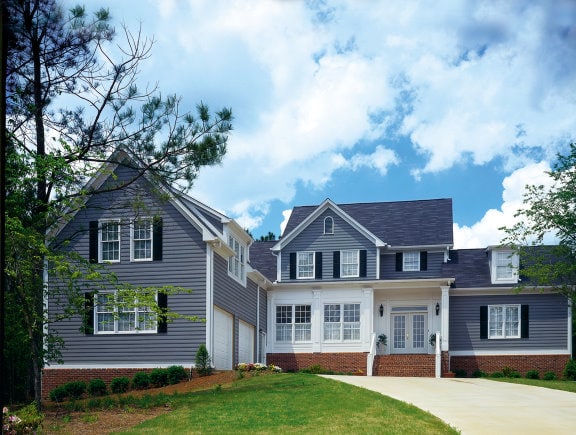 When homeowners begin to think about home improvement, they don't tend to pay much attention to the exterior, in particular, the siding. Siding is known to be durable, but it does not last forever, and it is not maintenance-free. In fact, a few cheaply-made types of siding may even fall short of their warranties. Some types do not respond well to extreme weather conditions for long periods.
The problem is that siding damage is not always obvious or visible via an external evaluation. Leaks may be doing damage to your home and you have no idea because there is no visible damage. Here are some signs that your siding may need to be replaced.
Cracks: Cracks will develop in a few pieces over time. On the other hand, if there are noticeable cracks in various places, you need to think about changing your siding. These cracks are an opening for moisture which can lead to other problems such as mold growth.
Rising Power Bills: Siding provides some amount of insulation to help keep the home's interior comfortable. If you have begun to see a spike in your cooling and heating bills, your siding may not be performing as it used to. As the pieces loosen, this can cause hot or cold air to escape.
Siding Coming Loose: If you notice that some siding is coming loose, this could reflect the state of the entire installation. A detailed check will probably reveal other areas where the siding is coming loose. This is a good sign that you need to call a contractor.
Water Stains Inside: As water seeps through the siding, the effects may be seen on interior walls. The moisture that builds up in the walls can cause wallpaper to start peeling.
Rot: Some types of siding will rot after extended periods of being exposed to the elements. While you may notice this problem only in a few areas, it may be more widespread than you realize.
Home improvement projects should focus on the exterior as well as the interior. You have to know when your home is in need of repair or an update. Insulation is particularly important, so in addition to siding, consider products like insulated wall panel. Talk to us at Lake Cook Exteriors if you want products that can enhance the beauty and comfort of your home.
We also carry a full line of exterior doors and windows that will make your home look amazing. Improving the curb appeal of your home and helping you create something truly unique is part of our job. Visit our showroom at 50 East Palatine Road in Palatine, IL to see what we currently have in stock. We have extensive catalogs that you may also use to choose the perfect siding, entry doors, and windows to give your home the facelift it deserves.